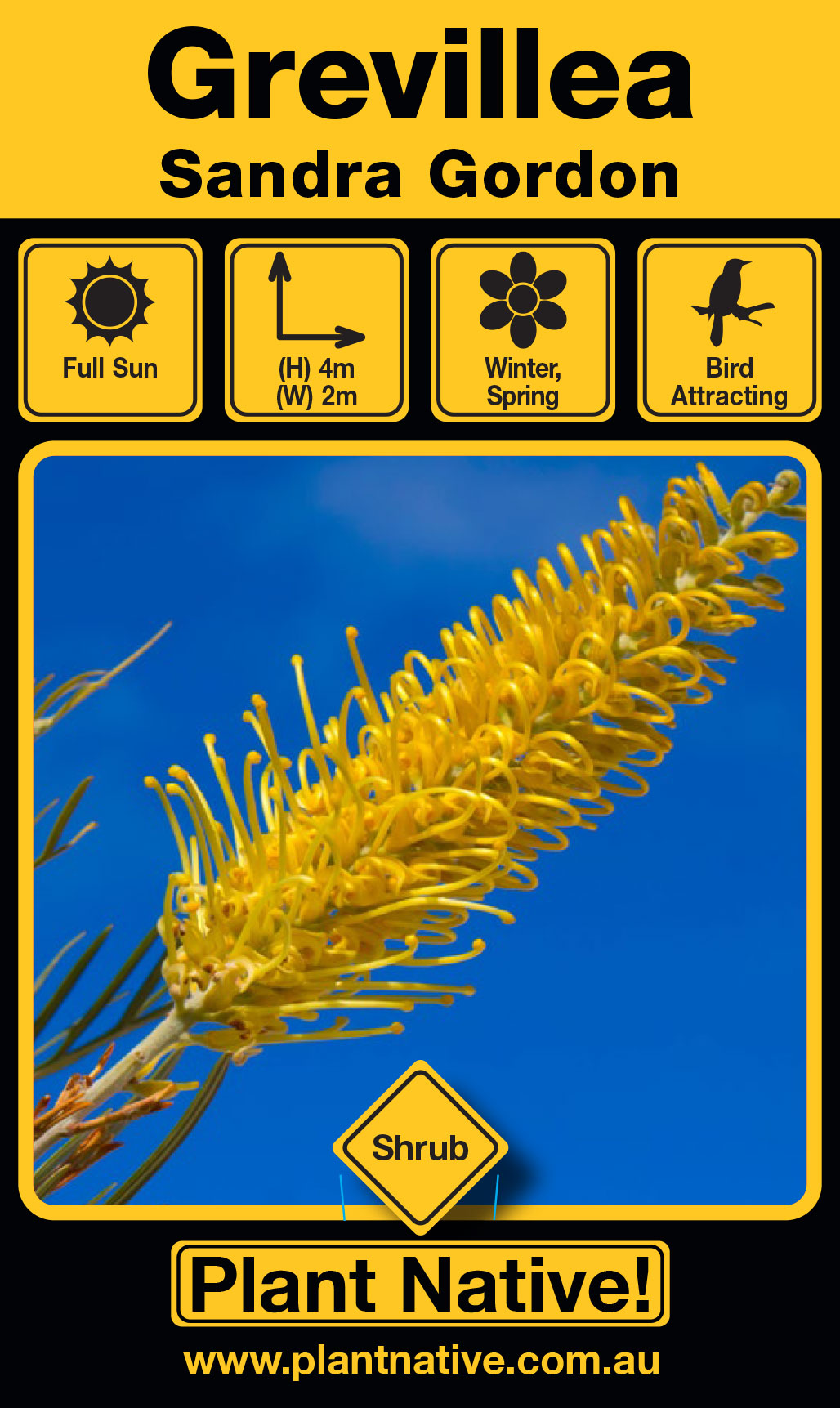 Sandra Gordon
Grevillea sessilis x pteridifolia
FEATURES:
Fast growing large shrub with dark green foliage. Beautiful large yellow flowers for most of the year. Very attractive to nectar feeding birds and other wildlife.
CONDITIONS:
Best suited to a position of full sun to part shade. Tolerates moderate frost and dry conditions once established.
PLANTING IDEAS AND USES:
Use as a screen or feature specimen. Also suitable for container planting.
FERTILISING:
Use a slow release fertiliser formulated for natives.
Large Shrub
Winter
Spring
Bird Attracting
Full Sun
Part Shade
Good for Tubs
Clay Soil
Sandy Soil
Drought Tolerant
Coastal
Light Frost
Frost Hardy