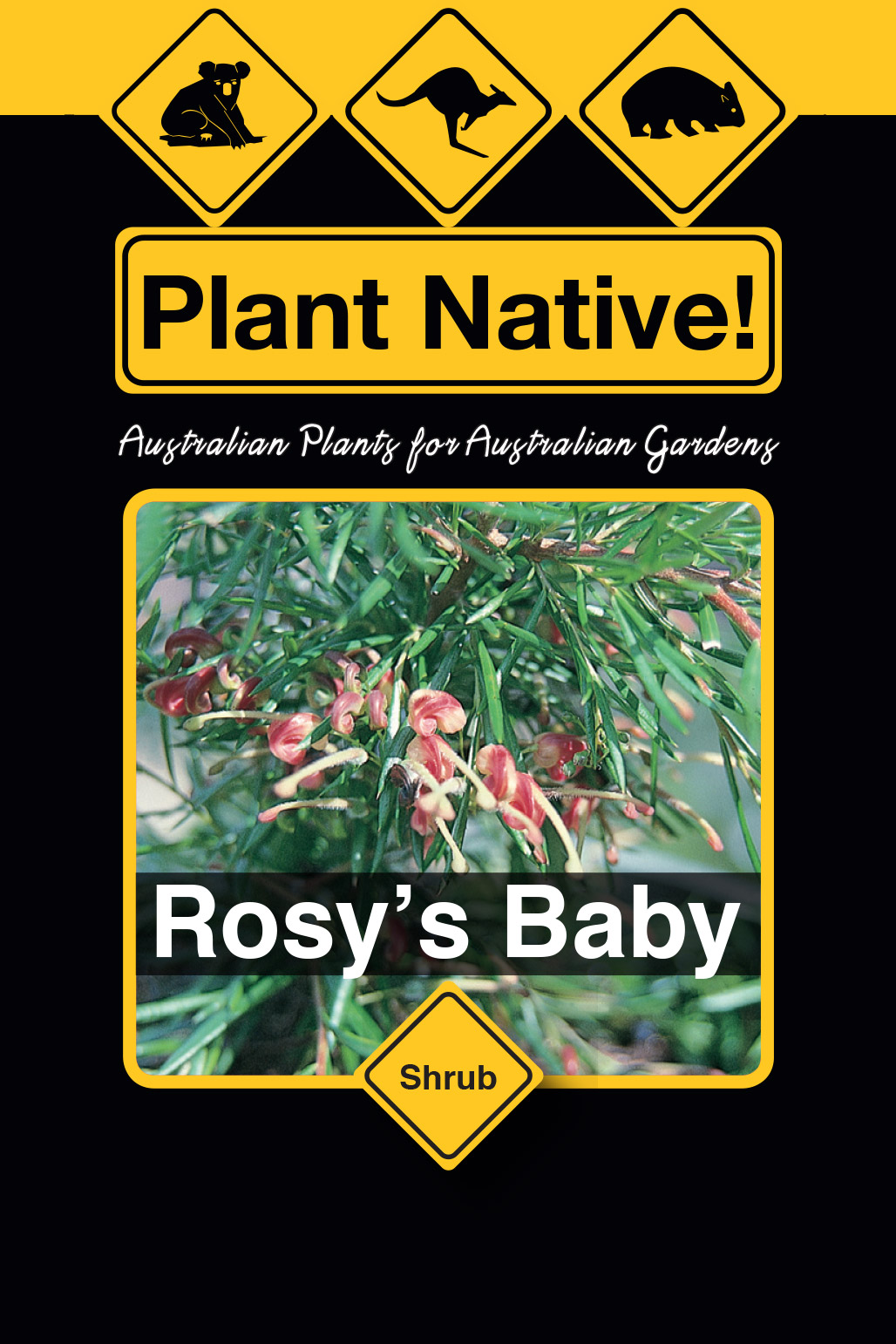 Rosy's Baby
Grevillea rosmarinifolia select form
Delightful dense and versatile shrub
FEATURES: Delightful dense and versatile shrub with fine, dark green dense foliage and tight clusters of deep, dusky pink buds that open to reveal flowers of rosy pink with creamy yellow tips. Flowers appear over a long period and are highly bird attracting.
CONDITIONS: Prefers well-drained soil. Tolerant of frost and dry periods. Ideal for tough conditions. Responds well to pruning.
PLANTING IDEAS AND USES:
Combines well with other native plants in a mulched garden or in mixed borders.
mixed shrub beds
creates wildlife habitat
natural style gardens
makes a great habitat for small birds
Small Shrub
Year Round
Bird Attracting
Full Sun
Part Shade
Good for Tubs
Hedging
Clay Soil
Drought Tolerant
Coastal
Frost Hardy