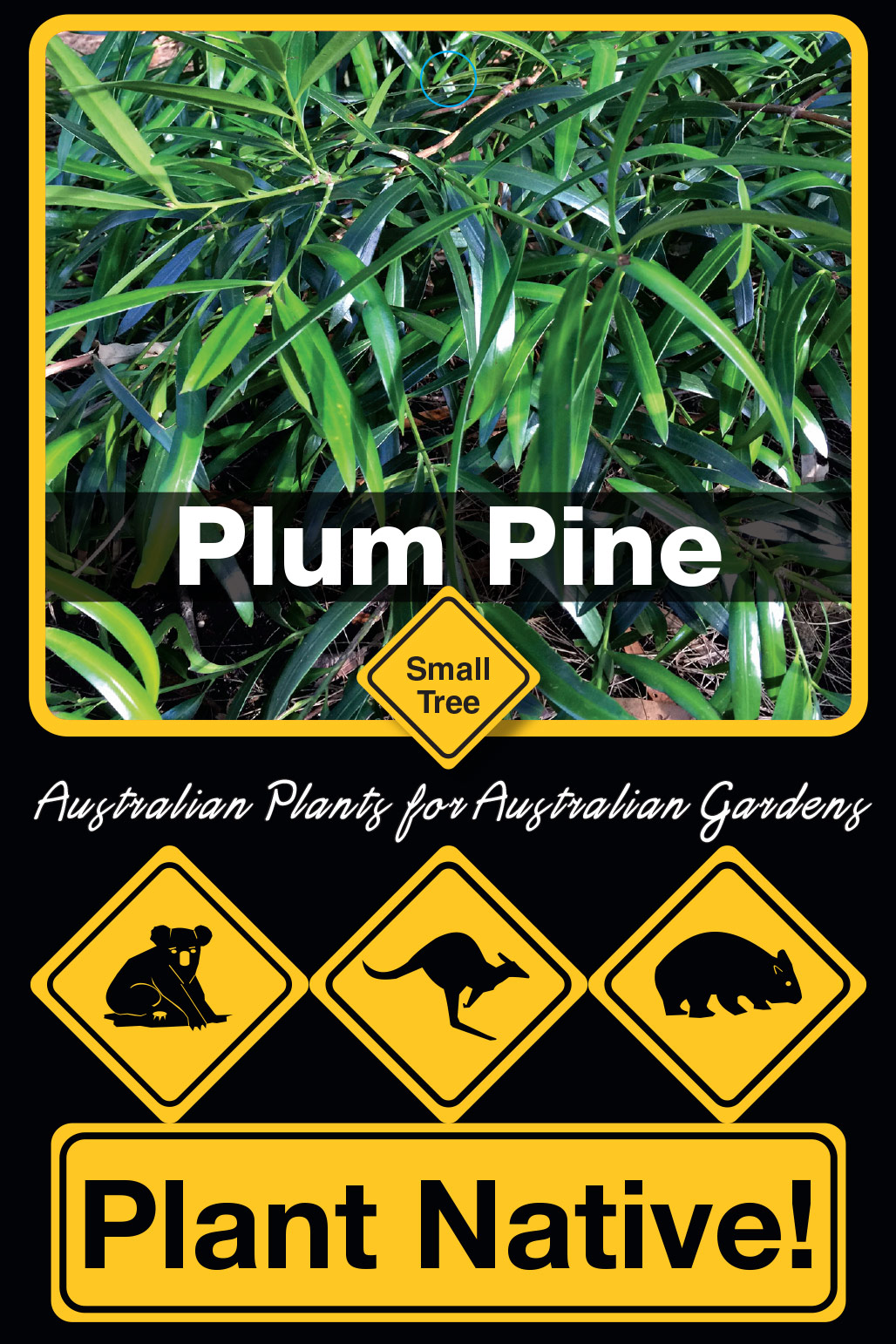 Plum Pine
Podocarpus elatus
Magnificent small fast growing specimen tree
FEATURES: A distinctive, decorative, evergreen tree with glossy finger-like foliage and clusters of blue berries suitable for making plum jam. Attractive smooth bark.
CONDITIONS: Easily grown in a variety of soils and conditions. Drought tolerant, full sun to part shade.
PLANTING IDEAS AND USES:
Attracts birds, bees and insects. Suitable for pots or as a screening or hedging plant. Berries can be used to make a rich and sweet jam.
screening
farm planting
bird attracting
specimen tree
small tree
Summer
Spring
Bird Attracting
Full Sun
Part Shade

Full Shade
Good for Tubs
Hedging
Clay Soil
Sandy Soil
Drought Tolerant
Frost Hardy