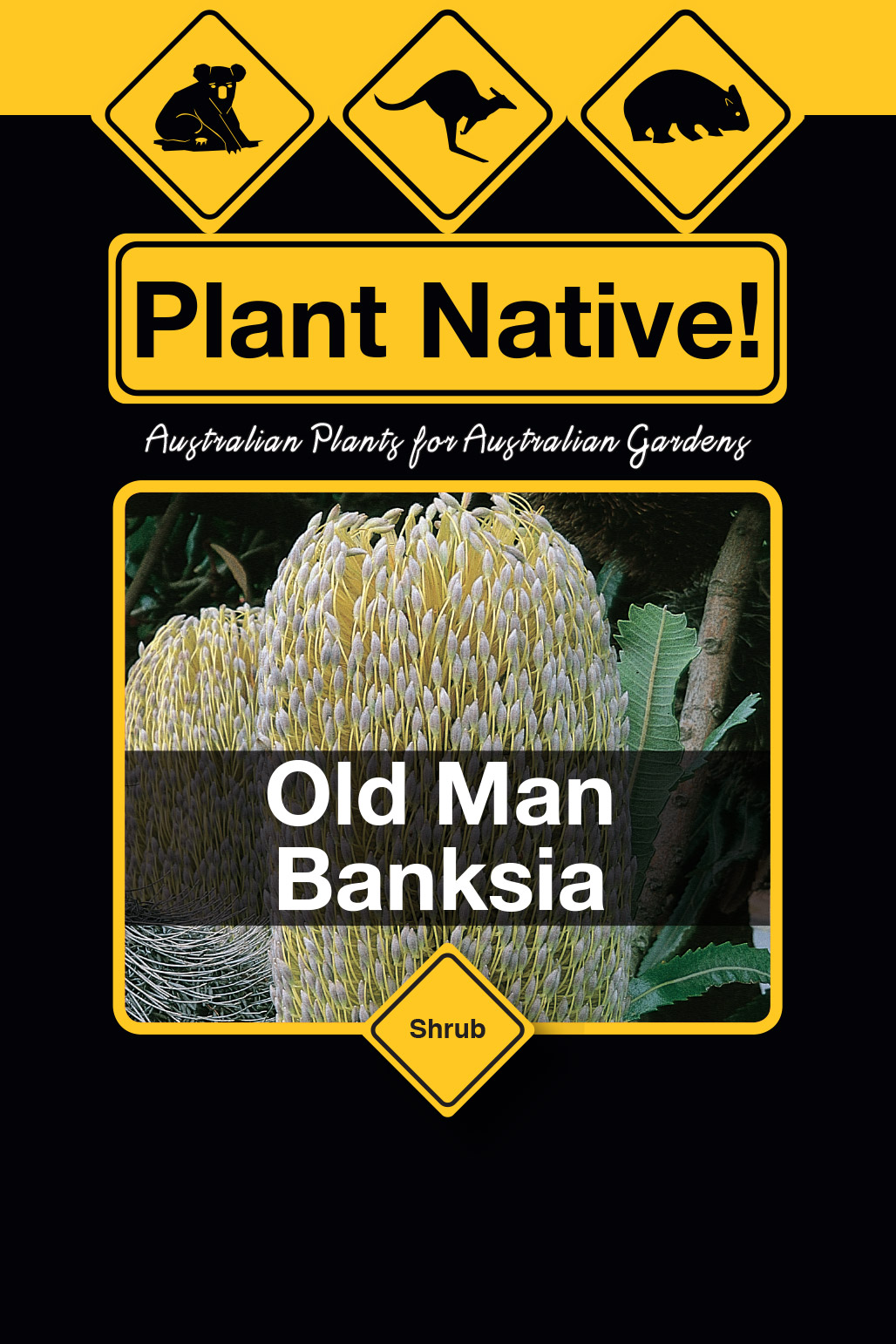 Old Man Banksia
Banksia serrata
Magnificient specimen shrub
FEATURES:
A distinctive shrub with rough, fissured, bark contrasting with attractive serrated green/grey foliage and striking flower spikes of lemon-yellow-red and iconic seed pods.
CONDITIONS:
Easily grown in a variety of soils and conditions.
PLANTING IDEAS AND USES:
Excellent for screening and bird attracting. Very good as a cut flower for indoor use. Especially good for coastal and exposed sites.
Large Shrub
Autumn
Winter
Spring
Bird Attracting
Full Sun
Part Shade
Hedging
Clay Soil
Sandy Soil
Drought Tolerant
Wind Break
Coastal
Frost Hardy