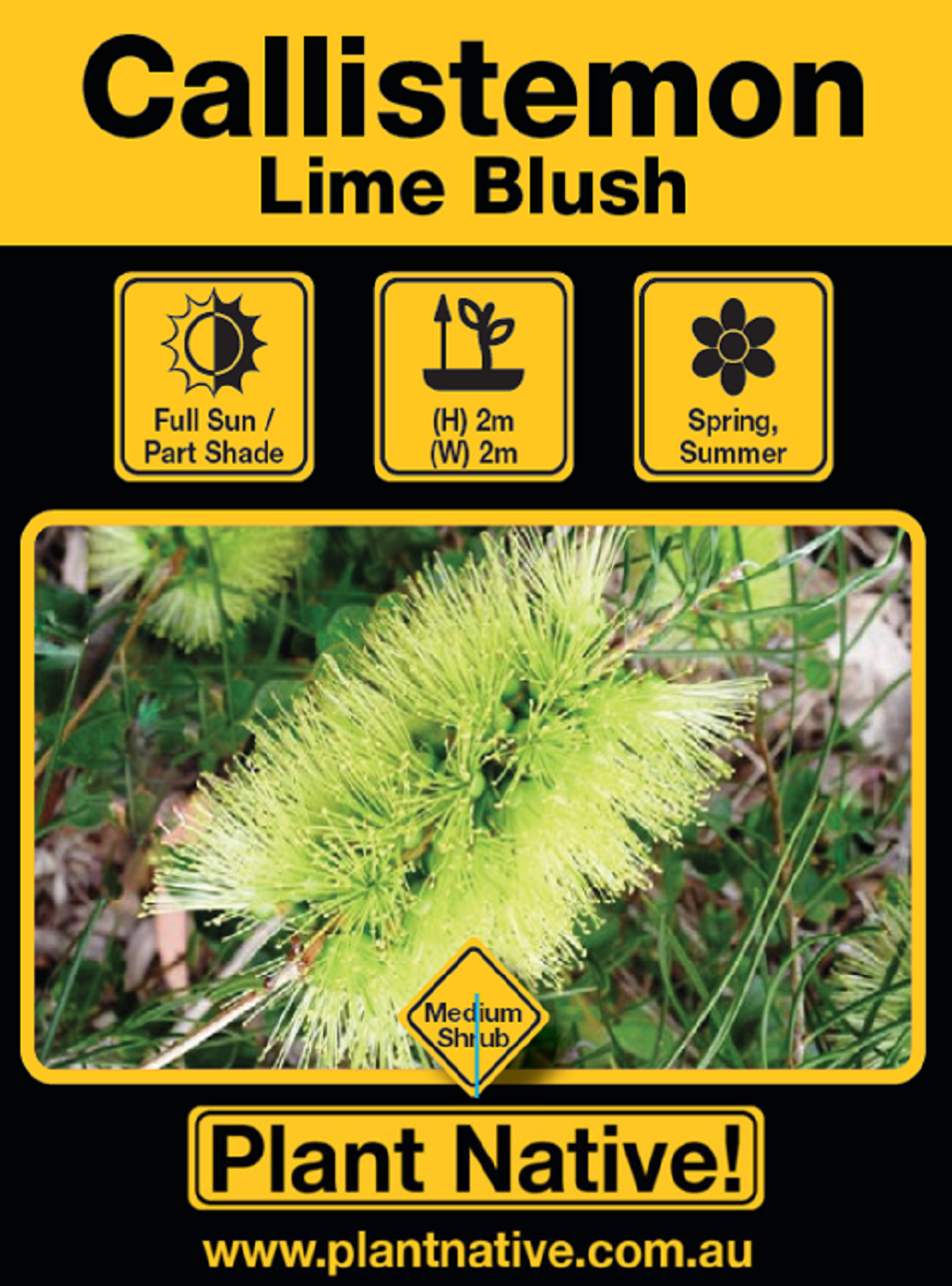 Lime Blush
Callistemon pinifolius
FEATURES: Fast growing low maintenance bottlebrush variety.  Bright lime flowers through Spring and Summer. Hardy once established.
CONDITIONS: Full sun to part shade. Grows well in most soils. Regular tip prune to maintain shape.
PLANTING IDEAS: Garden beds and borders.  Great for screening or an informal hedge when mixed with other colours.
FERTILISING: Use a slow release fertiliser formulated for natives.
Medium Shrub
Summer
Spring
Bird Attracting
Full Sun
Part Shade
Good for Tubs
Clay Soil
Sandy Soil
Drought Tolerant
Coastal
Light Frost
Frost Hardy