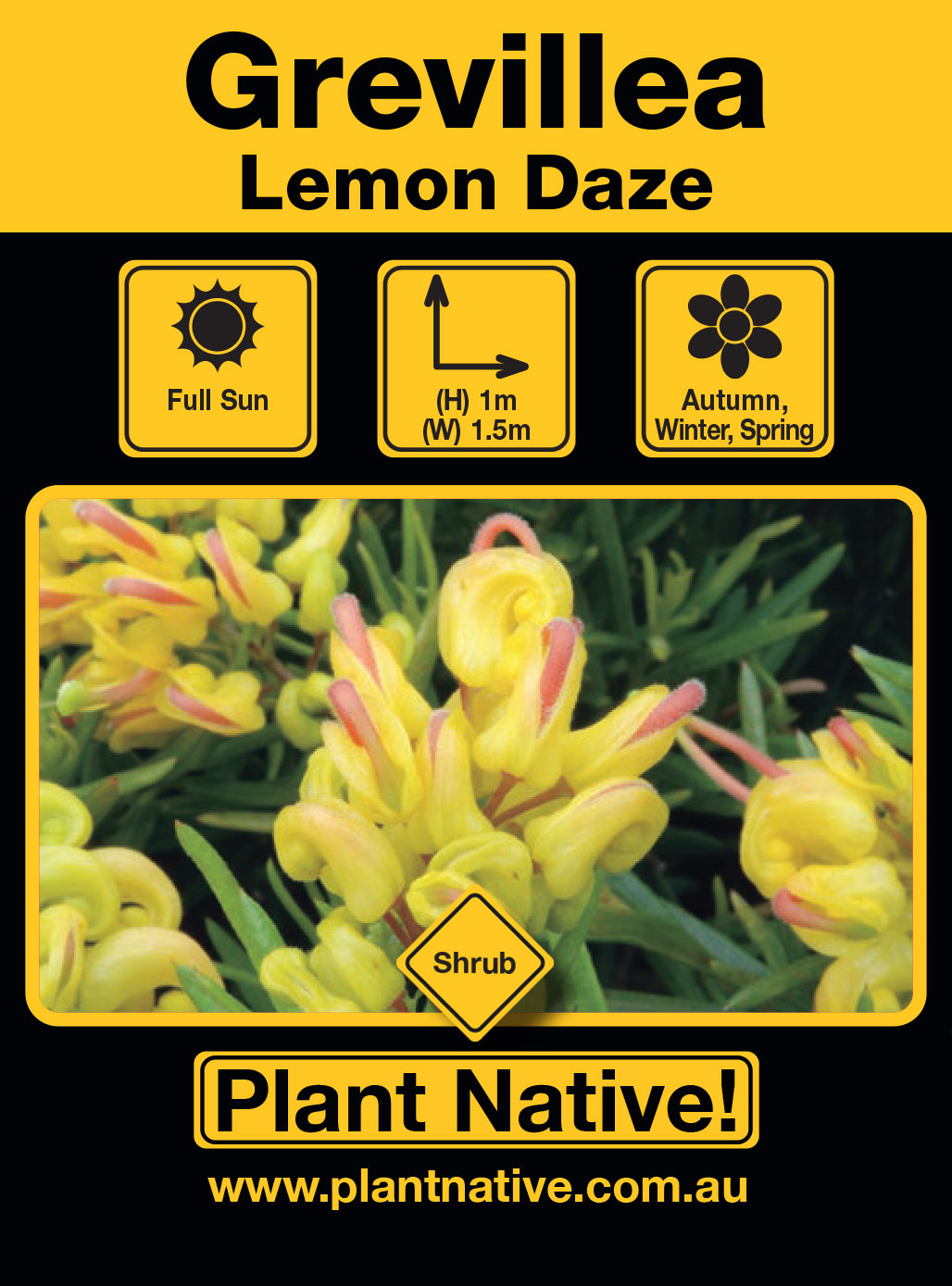 Lemon Daze
Grevillea rosmarinifolia x hybrid
Bright clusters of zesty of yellow flowers!
FEATURES:
A small shrub, featuring bright yellow to pink pendulous flowers.
CONDITIONS:
Suitable for areas in full sun to part shade. Tolerates frost and prefers a cool or arid climate.
PLANTING IDEAS AND USES:
Great as a specimen plant in a garden, container or mass planted for great floral displays.
FERTILISING:
Use a slow release fertiliser formulated for natives.
Small Shrub
Autumn
Winter
Spring
Bird Attracting
Full Sun
Part Shade
Good for Tubs
Clay Soil
Sandy Soil
Drought Tolerant
Light Frost
Frost Hardy