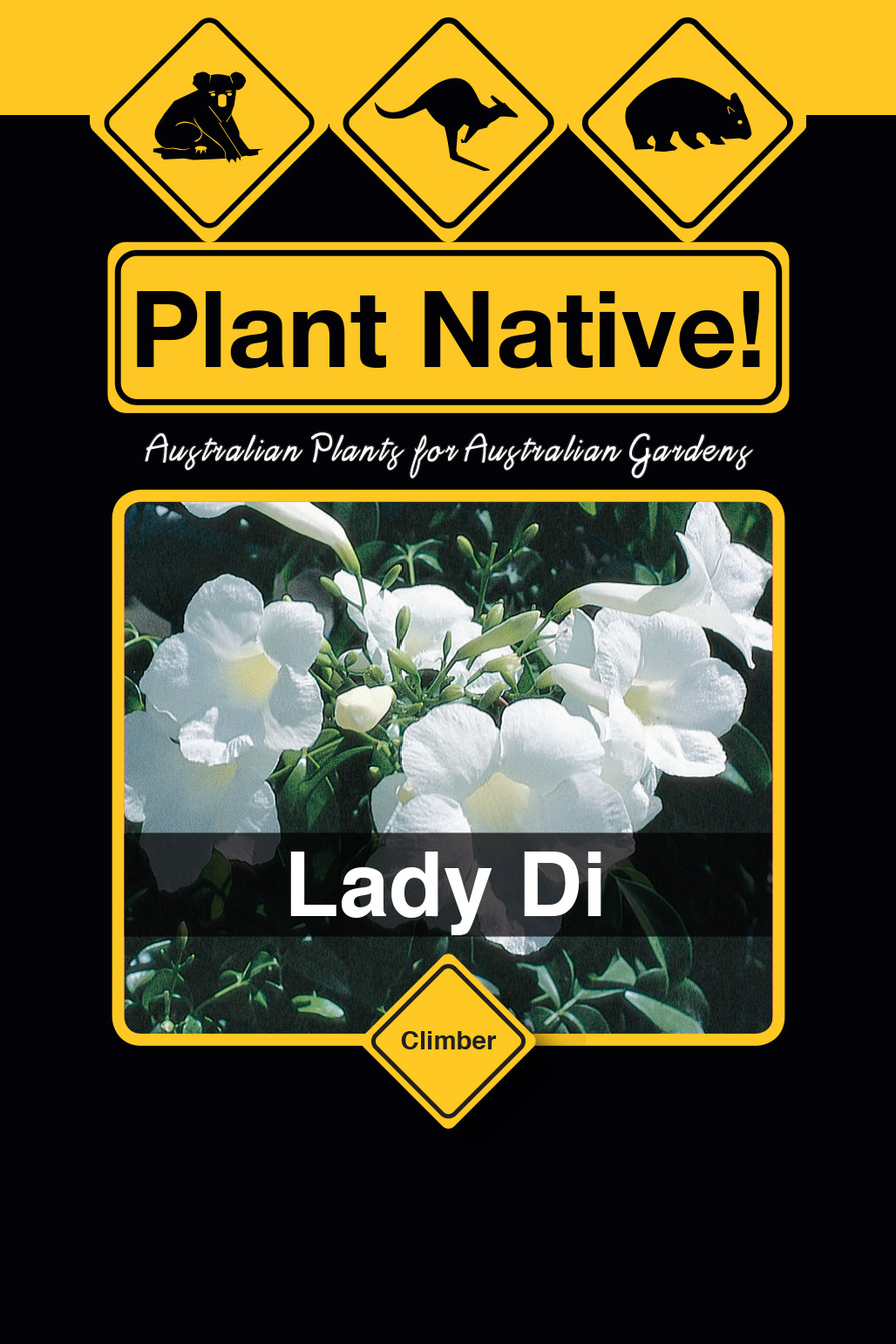 Lady Di
Pandorea jasminoides select form
Extremely showy vigorous climber.
FEATURES: A vigorous glossy leaved climber with large white trumpet flowers, golden centres and a light fragrance bloom from early summer to late autumn.
CONDITIONS: Suits most soil types, but prefers well drained soil in a sunny position. Tolerates dry conditions and light frosts.
FERTILISING:
Makes an excellent twining climber along a pergola, fence or trellis.
PLANTING IDEAS AND USES:
Perfect for a wall or fence
Bird attracting
Coastal planting
Easily contained on a pergola or veranda post
ground cover/climber
Summer
Autumn
Bird Attracting
Full Sun
Part Shade
Good for Tubs
Clay Soil
Sandy Soil
Drought Tolerant
Fragrant
Coastal
Frost Hardy