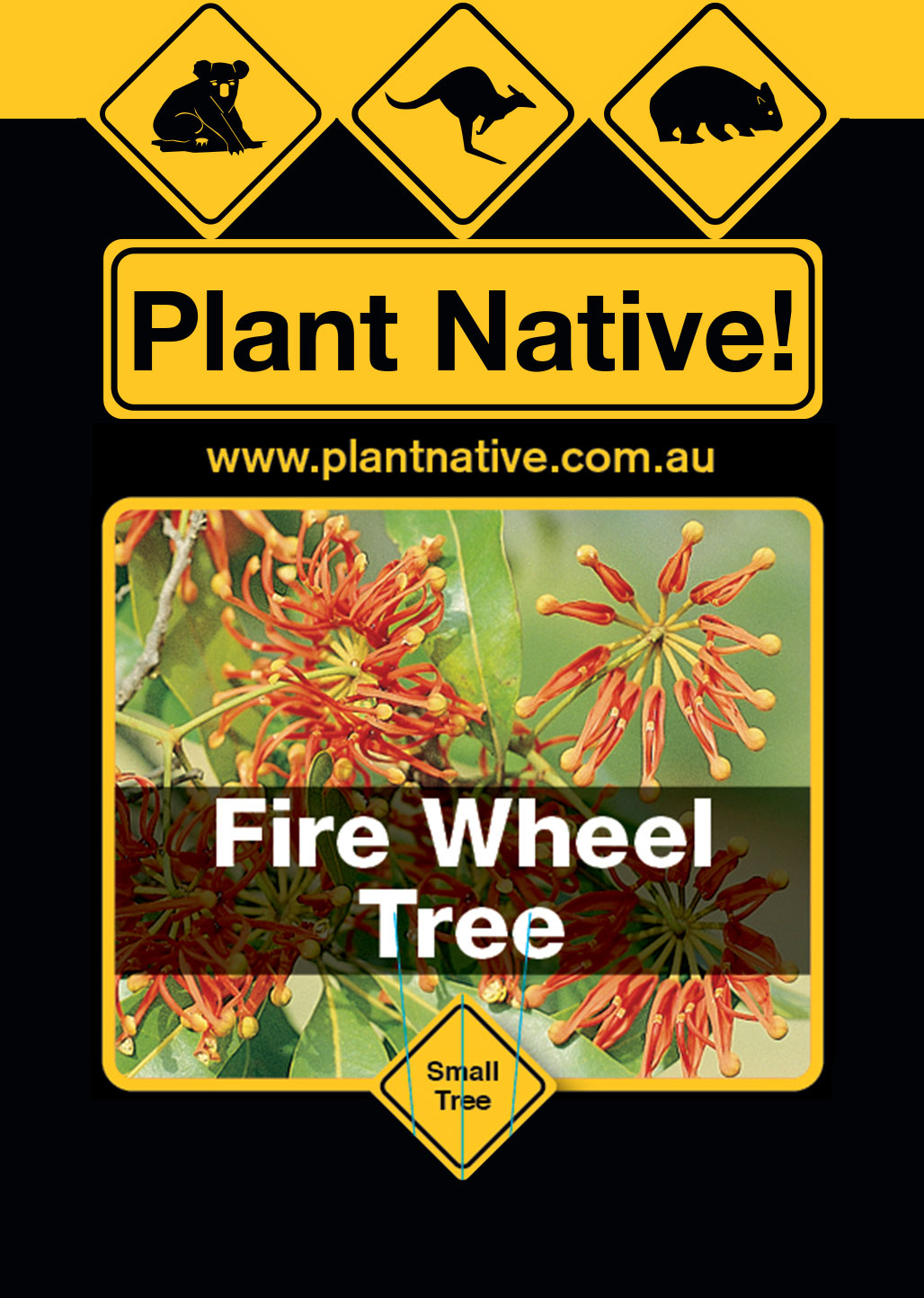 Fire Wheel Tree
Stenocarpus sinuatus
Spectacular displays of orange-red whirl-like flowers.
FEATURES:
Attractive shiny dark green pinnate leaves with several flushes of pink to red growth each year which add colour to the garden. The stunning foliage is complimented with spectacular red to orange flowers in summer.
CONDITIONS:
Highly adaptable, suited to most garden soils in full sun to semi shade. Grows in most areas of Eastern Australia except in very dry or very cold conditions.
PLANTING IDEAS AND USES:
Bird attracting
Low maintenance bush gardens.
Provides year-round colour.
A great specimen tree to soften urban landscapes.
Small Tree
Bird Attracting
Part Shade