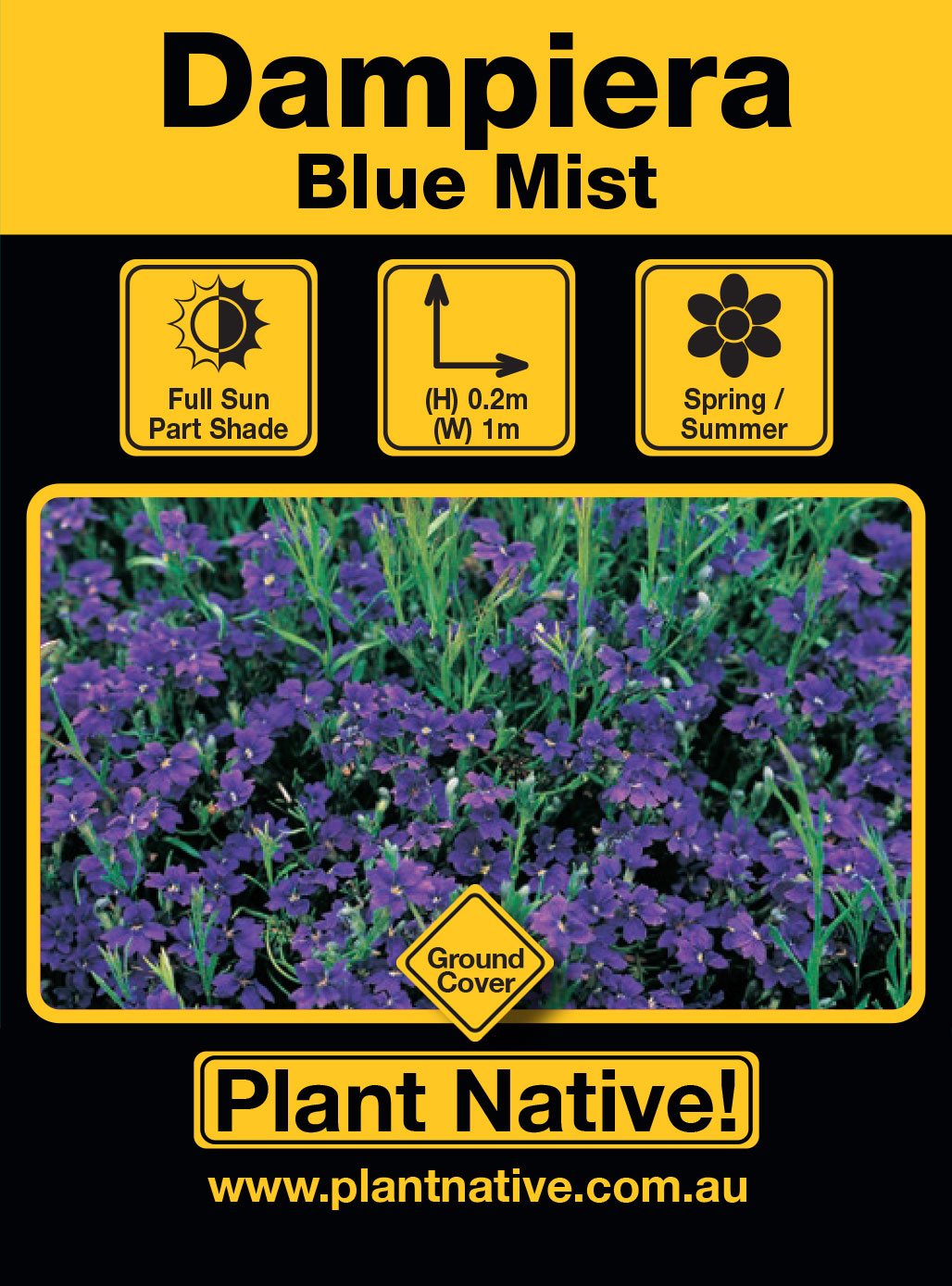 Blue Mist
Dampiera diversifolia
FEATURES:
A prostrate perennial with bright blue to purple-blue flowers in spring and summer, with contrasting pale centres.
CONDITIONS:
Prefers a full sun to part shade position in well-drained soil.
PLANTING IDEAS AND USES:
Makes a wonderful hardy groundcover and looks spectacular cascading over a raised garden border or retaining wall, especially when mass planted.
FERTILISING:
Use a slow release fertiliser formulated for natives.
Ground Cover
Summer
Spring
Full Sun
Part Shade
Clay Soil
Sandy Soil
Drought Tolerant
Coastal
Light Frost
Frost Hardy