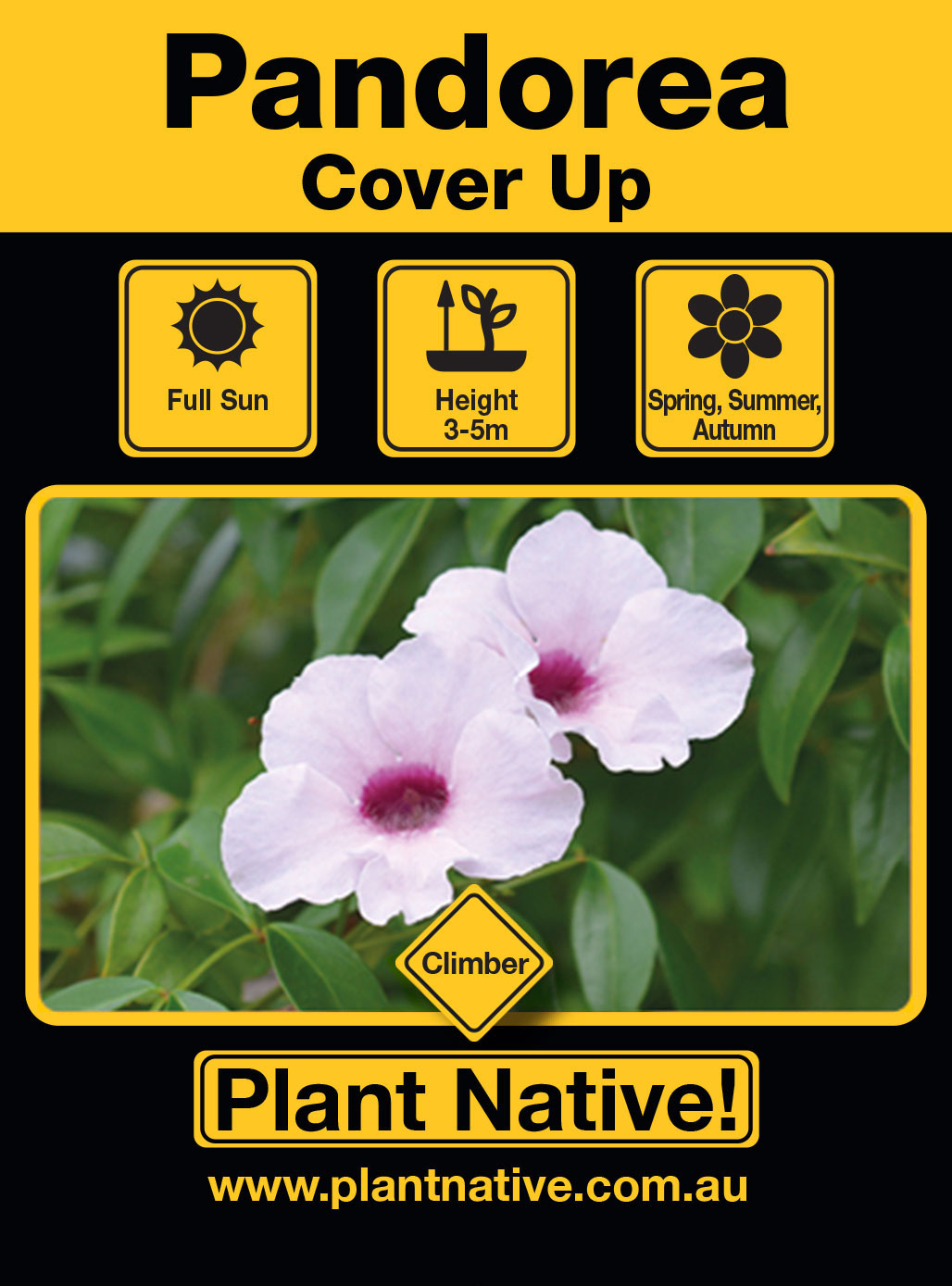 Cover Up
Pandorea jasminoides pink form
FEATURES:
A twining native climber. Boasts attractive deep green glossy leaflets with showy pink, trumpet-shaped flowers which make a spectacular display from late spring to autumn.
CONDITIONS:
Grows best in a full sun position with moist but well drained soil. Also grows well in part shade.
PLANTING IDEAS AND USES:
Makes an excellent twining climber along a pergola, fence or trellis.
FERTILISING:
Use a slow release fertiliser formulated for natives.
Climber
Summer
Autumn
Spring
Bird Attracting
Full Sun
Part Shade
Clay Soil
Drought Tolerant
Coastal
Light Frost