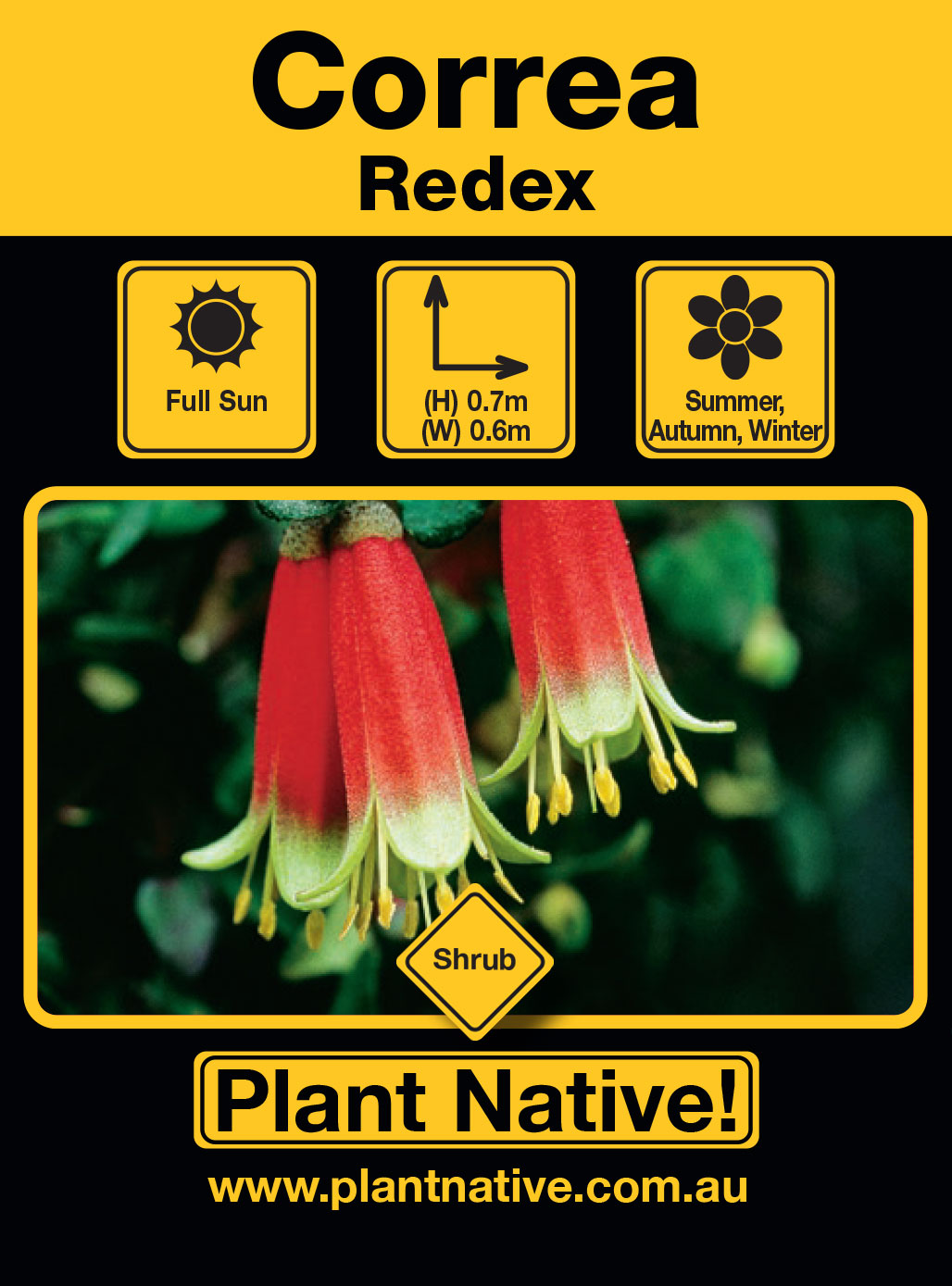 Correa Redex
Correa decumbens x reflexa
FEATURES:
Upright cultivar with attractive red to yellow tube flowers from spring to late summer. It has small round green foliage and is a great landscaping plant for a wide variety of locations.
CONDITIONS:
Prefers full or filtered sunlight in a dry or moist free-draining soil.
PLANTING IDEAS AND USES:
Use as a rockery plant or striking small specimen shrub.  Grown for its striking floral display.
FERTILISING:
Use a slow release fertiliser formulated for natives.
Small shrub
Summer
Autumn
Winter
Full Sun
Part Shade
Clay Soil
Sandy Soil
Drought Tolerant
Light Frost