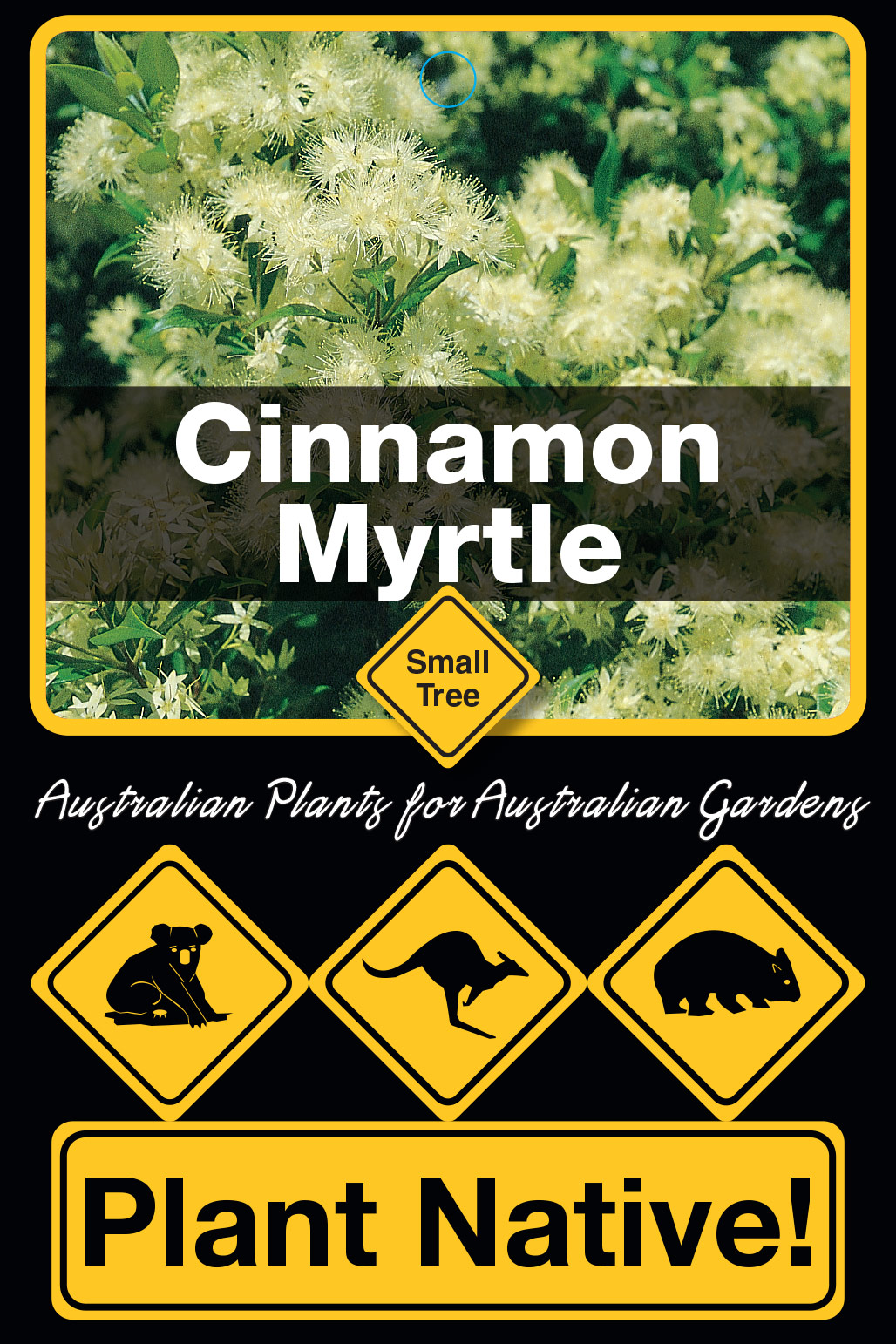 Cinnamon Myrtle
Backhousia myrtifolia
Dense, hardy large mass flowering shrub to small tree
FEATURES:
Masses of small, fluffy, cream flowers cover the shrub through winter, spring and summer. The large, greenish outer part of the flower remains even after the flowers have faded. Dense, dark green, fine-textured foliage is copper coloured in new growth.
Cinnamon Myrtle leaves may be used as an alternative to cinnamon. Harvest by plucking off soft, young leaves.
CONDITIONS:
Will grow in full sun or partial shade in moist, well drained soil. Tolerant of light frosts. Salty coastal winds should be avoided.
PLANTING IDEAS AND USES:
With naturally dense foliage it may be used as a hedge or screening plant. Prune regularly to maintain a small dense form.  Only grows to 3 metres.
Use for screen planting
Hardy background plant
Attracts birds and insects
Small Tree
Summer
Winter
Spring
Bird Attracting
Full Sun
Part Shade
Hedging
Clay Soil
Sandy Soil
Drought Tolerant
Fragrant
Wind Break
Frost Hardy