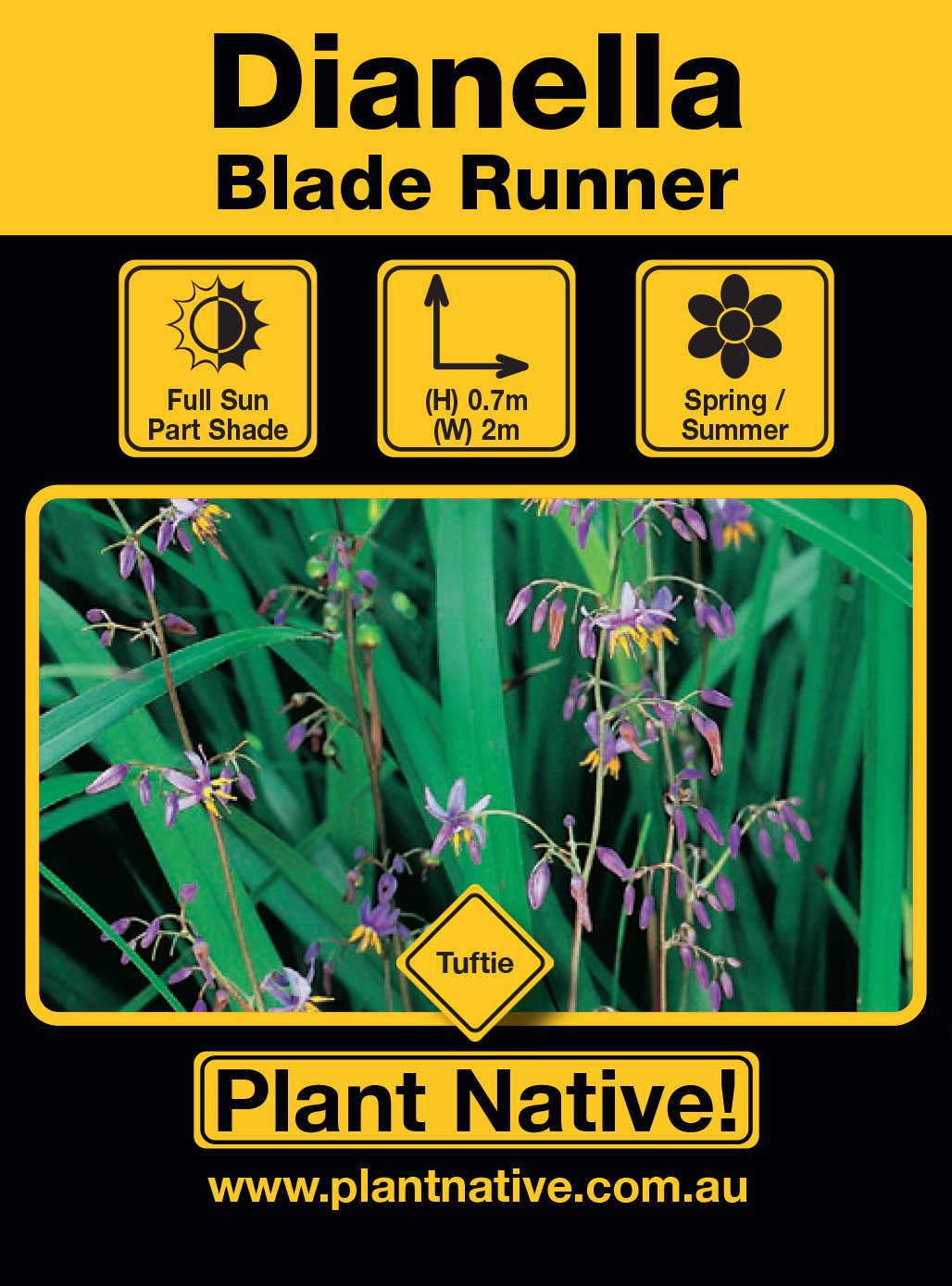 Blade Runner
Dianella caerulea
Hardy long-lived native grass
FEATURES:
Spreading, herbaceous perennial that forms clumps of grass-like strappy leaves. Produces lovely star shaped, blue flowers with spectacular orange and yellow protruding stamen from spring through to summer.
CONDITIONS:
Tolerates full sun to a fully shaded position in a wide range of soil conditions.
PLANTING IDEAS AND USES:
Use as a border plant, mass planted to fill unwanted bare areas and is a useful for soil stabilisation or erosion control.
FERTILISING:
Use a slow release fertiliser formulated for natives
Tuftie
Summer
Spring
Bird Attracting
Full Sun
Part Shade
Clay Soil
Sandy Soil
Drought Tolerant
Coastal
Frost Hardy