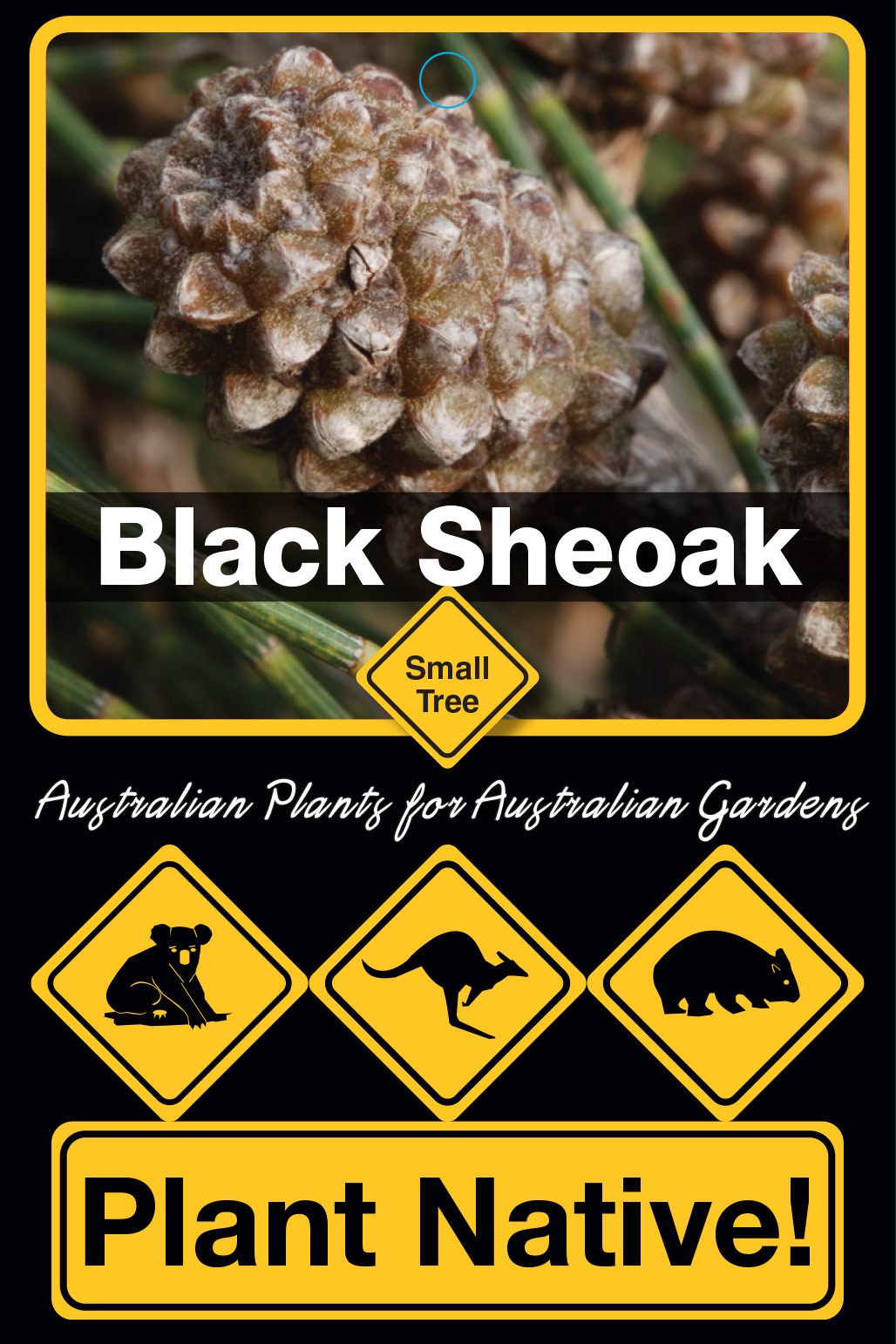 Black Sheoak
Allocasuarina littoralis
Excellent fast growing adaptable small tree
FEATURES: A spreading small tree with upright branches
carrying soft, needle-like, dark green leaves. As the tree
ages the bark becomes furrowed and darkens.
CONDITIONS: Will grow in most soils from dry to wet in
full sun. Will grow in coastal sites.
PLANTING IDEAS AND USES: Excellent for screening, mixed
shrubberies and for attracting birds. Great in water-wise gardens.
small tree
Summer
Spring
Bird Attracting
Full Sun
Part Shade
Wet Areas
Clay Soil
Sandy Soil
Drought Tolerant
Wind Break
Coastal
Frost Hardy